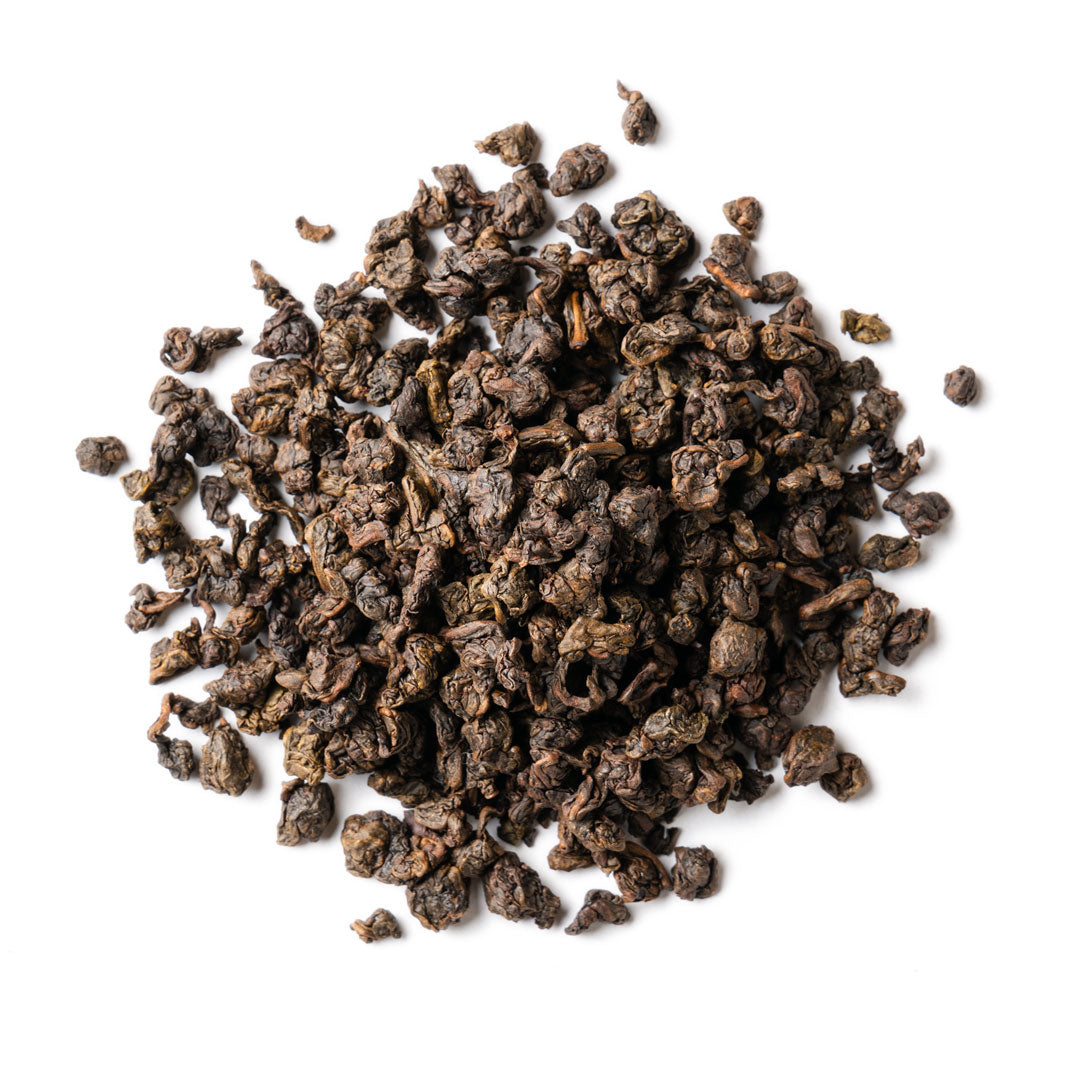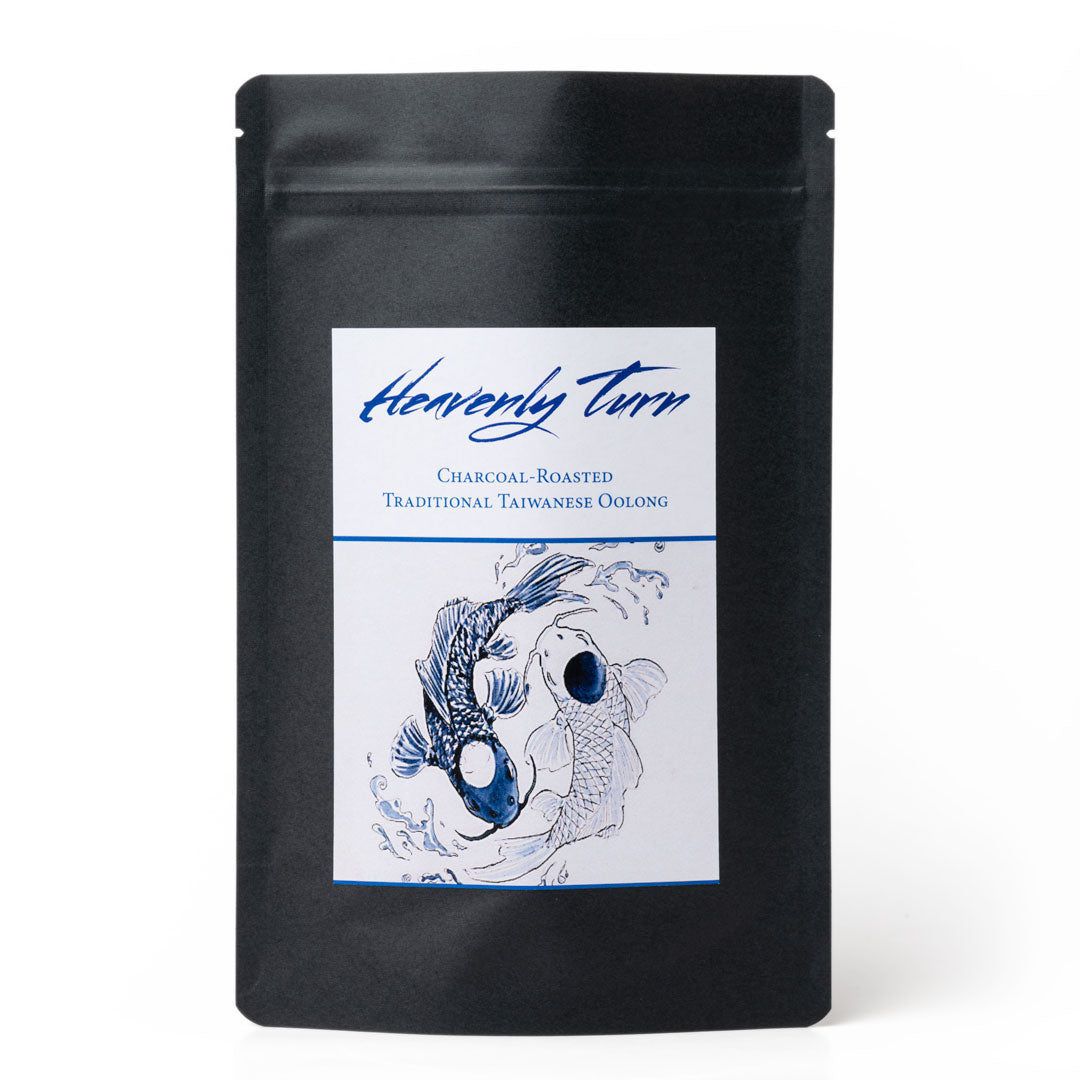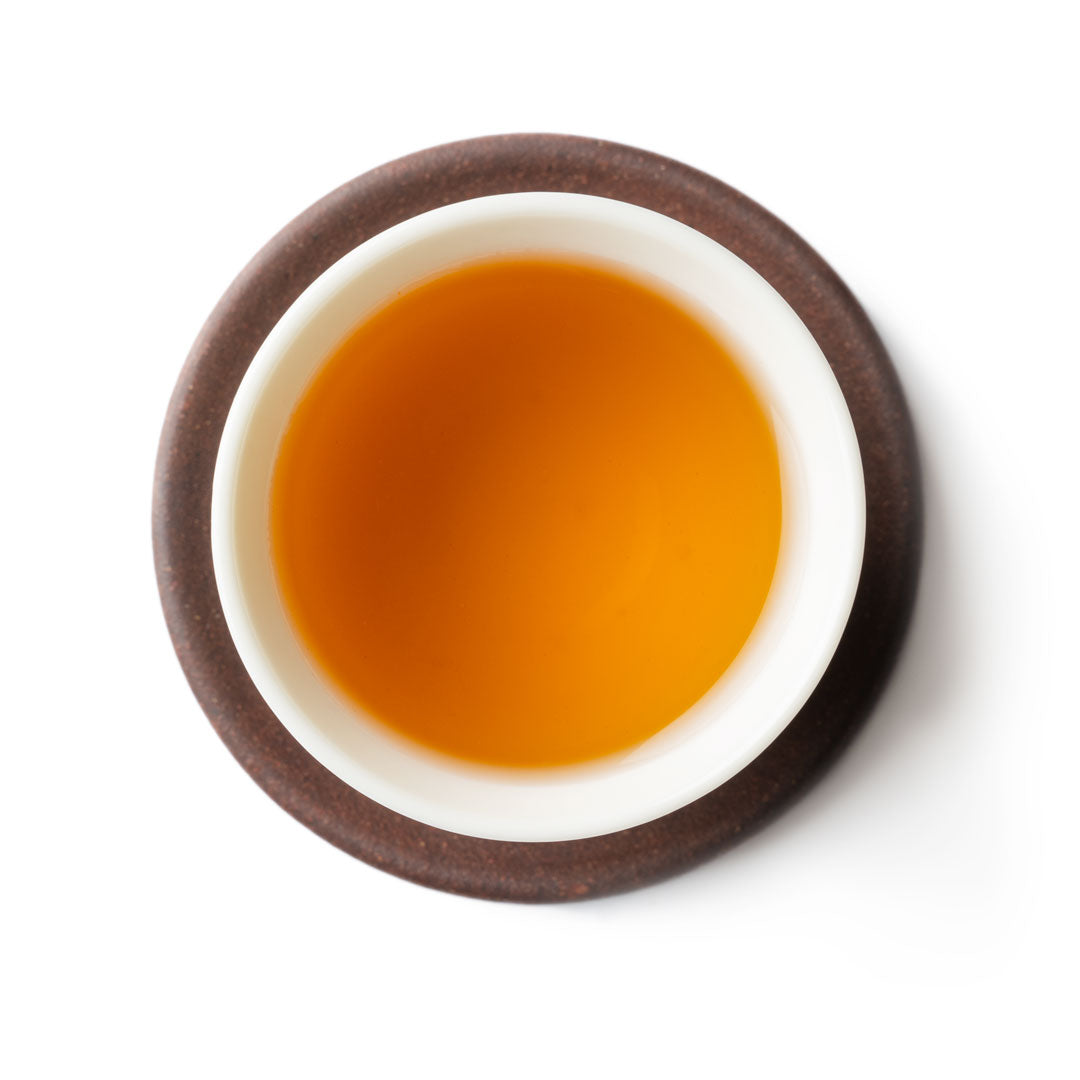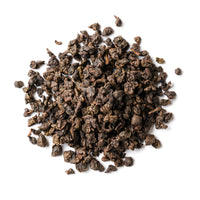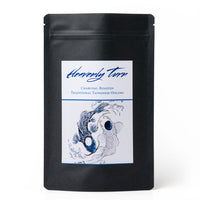 Heavenly Turn is a beautiful charcoal-roasted, traditionally-processed oolong from Central Taiwan. Traditionally, oolong tea was oxidized between forty and seventy percent. Nowadays, a lot of oolong tea in Taiwan and elsewhere is lighter. They say that each stage of the tea processing should enhance the tea without leaving a trace of itself, so the roasting should not leave a roasty flavor in other words. This tea is roasted superbly, with a strong and bright aftertaste that lingers in the mouth for many minutes after you swallow.
It takes great skill to charcoal-roast a tea, as you must first master the fire. The same is true for using coals instead of electric heat for tea preparation—you cannot just set the temperature and relax. You have to first master the skill of selecting the right charcoal that won't smoke, and then practice for years to master using the ash to control the temperature to the precise degree desired. Even then, the formula taught to you or refined from decades of experience won't be applicable to this tea and this charcoal. You will have to monitor it carefully, which means you will also have to be very sensitive to the chemical changes in the tea and the corresponding appearance and aromas, examining and smelling the tea at regular intervals to know when to adjust the coals/ash and when the tea is roasted to the desired degree. 
Heavenly Turn is uplifting, gentle and bright. It is flavorful, rich and opening. It nourishes the digestion and leaves you energized and satisfied. There are deep aromas that go on, luring you deeper into your cup after it is emptied and seeming to lead down a trail well beyond where your nose can travel.