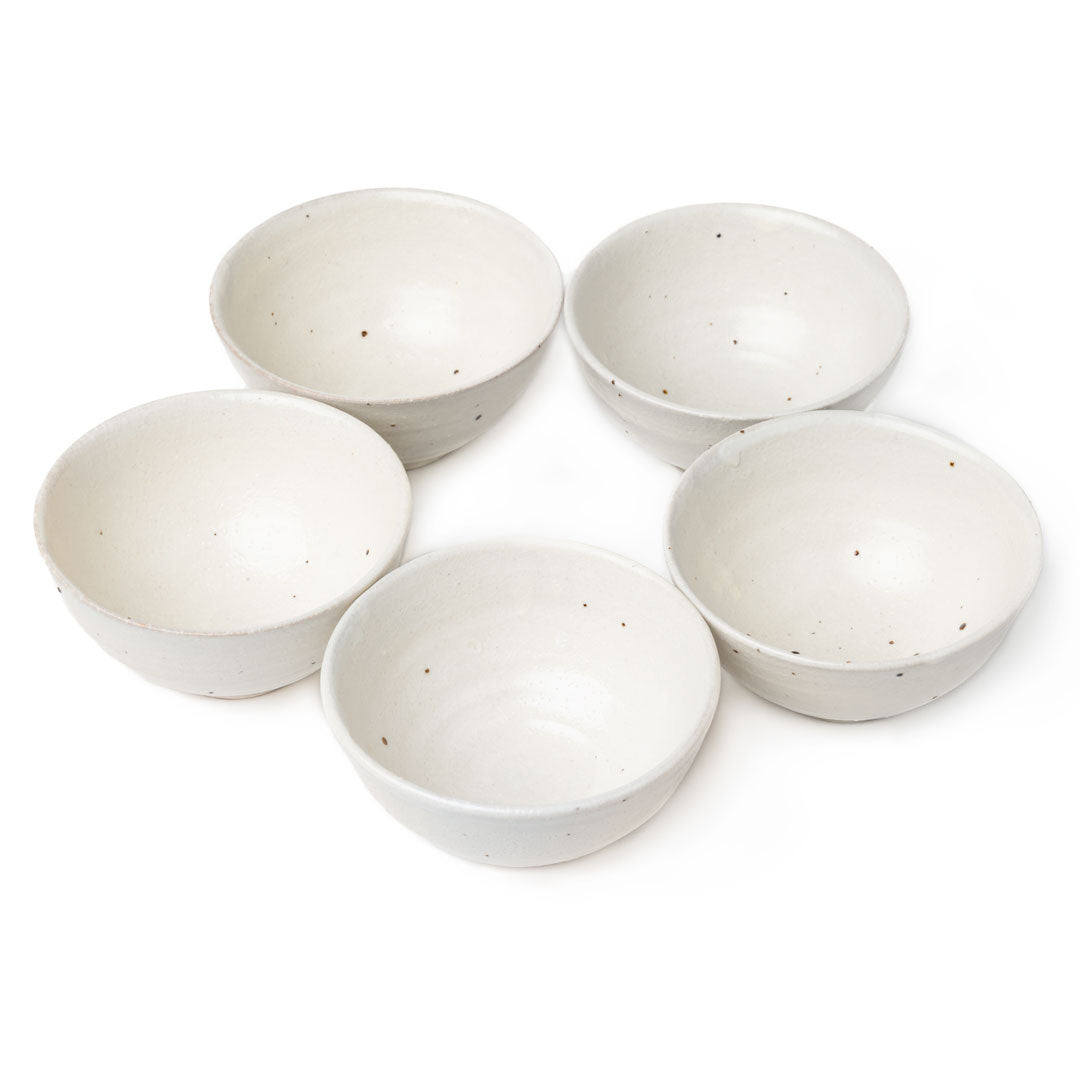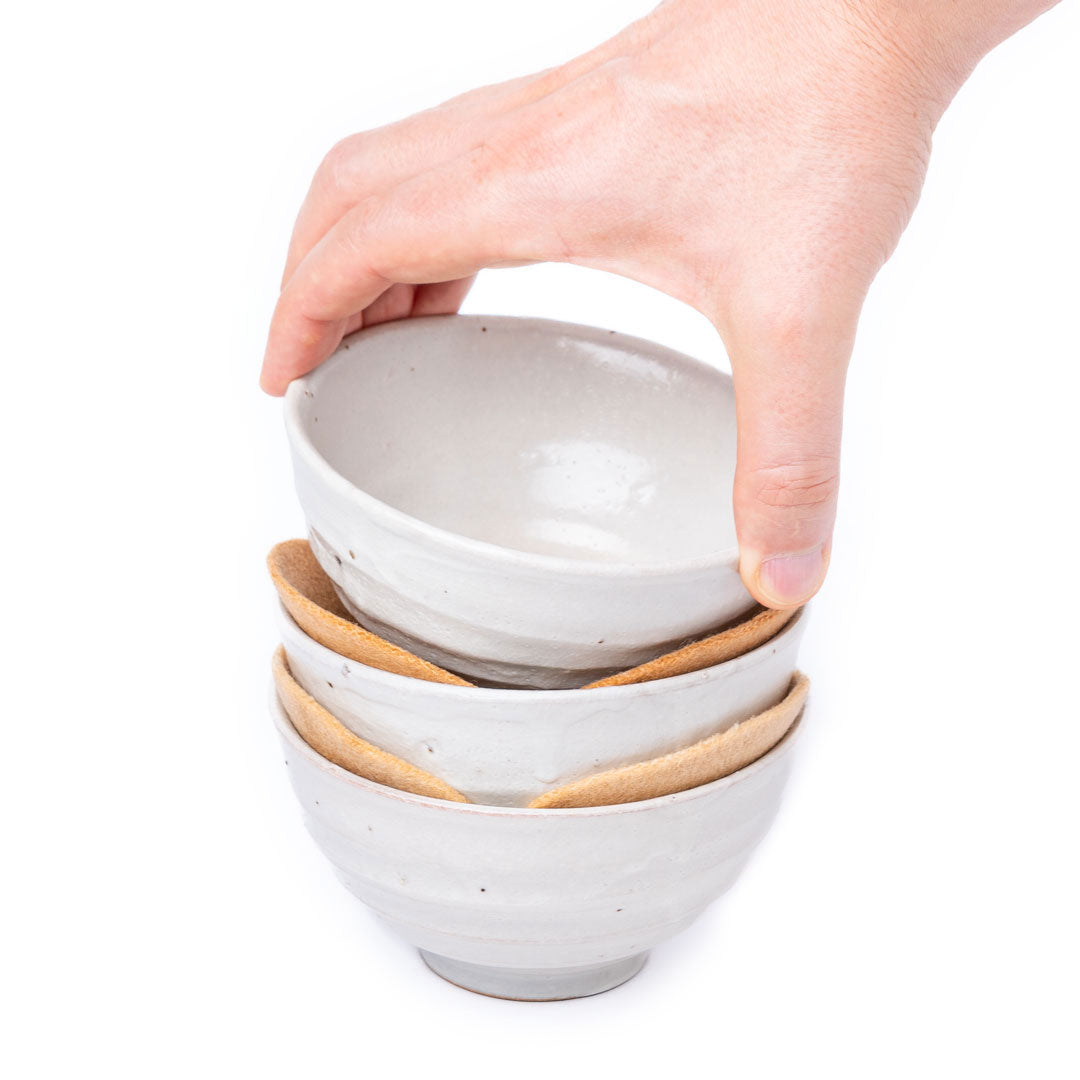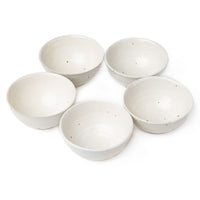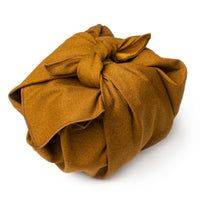 These gorgeous bowls were made by our dear friend Peter Kuo's studio. Each bowl is coated in a gorgeous white glaze with iron spots that come out in the firing.
One of the traditional "joy's of a tea lover" is, of course, seasoning teaware—watching your pots, cups and bowls change over time as you use them. These bowls season in a way tea lovers have appreciated for millennia: the cracks slowly fill with tea oils. The cracks inside the bowls will slowly turn golden, brown and then black. Eventually, the cracks on the outside will start to change as well and your bowls will display a gorgeous patina of cracks inside and out.
Each set of five bowls comes with hand-sewn square cloth made by a seamstress here in Miaoli as well as a set of five bowl dividers made by Jo Leung using up-cycled fabrics. The bowl dividers are placed between the bowls, offering each bowl padding and protection for transportation. Then the square of Japanese cloth (in various patterns and colors) is used to bundle up the bowls so you can grab them and take them out with you.
These handmade bowls hold approximately 190ml.