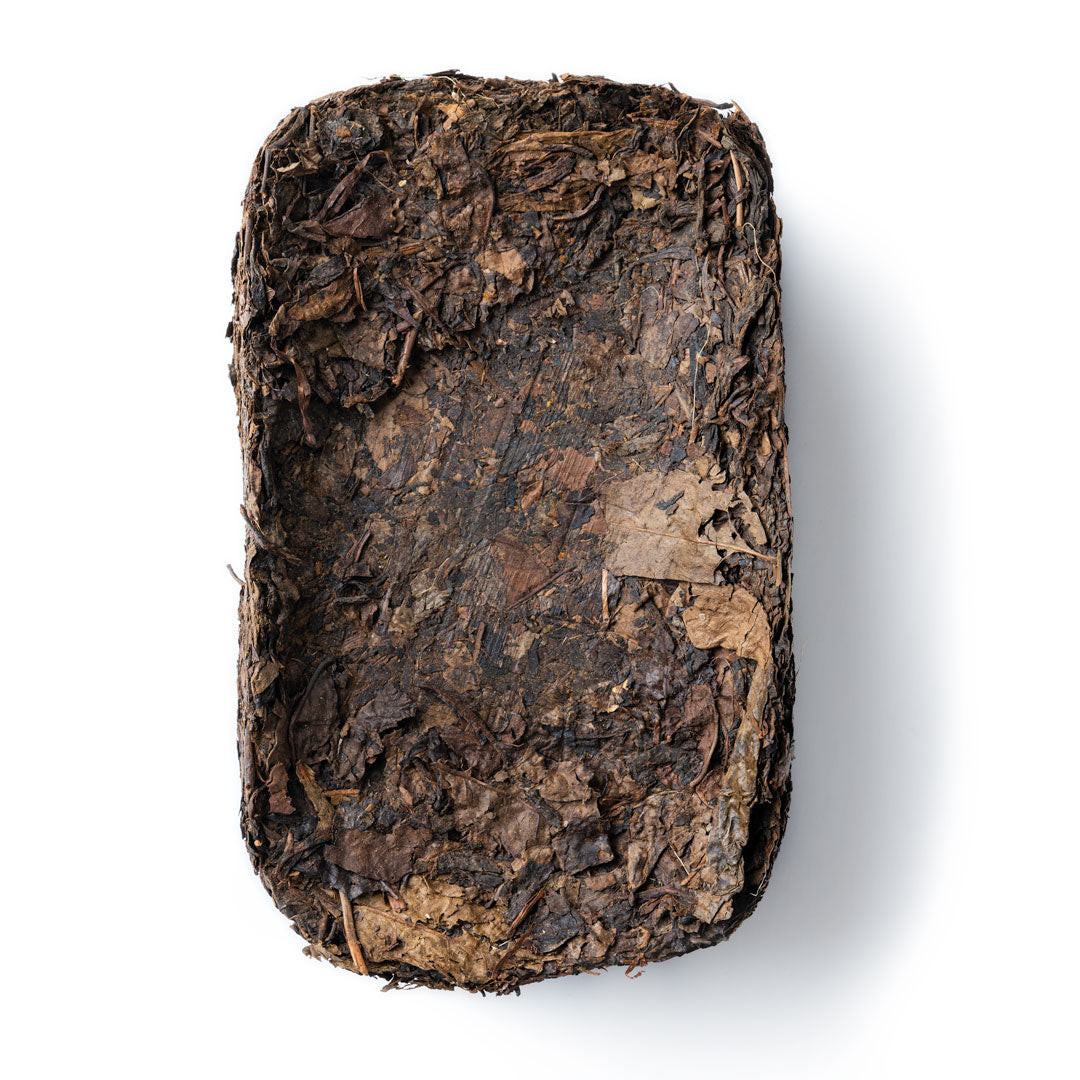 This deep and powerful black tea brick is called "Mountain Passage" because these bricks were almost exclusively transported from their home in Szechuan to Tibet, where they were boiled by monks and nomads, in yurts and temples, often mixed with butter. They would have been carried by horses traditionally—but whether driven or walked, they had to cross through the highest mountain passes in the world. In the 1980s and before, such black tea was harvested from late-season leaves called "huang pian," and often from older, wild trees. The tea was processed similar to brick teas in Hunnan, with post-production, artificial fermentation in the form of piling. These teas were incredibly cheap at the time, and so no farmer would have been able to afford any agrochemicals even if he or she wanted to use them, meaning that we can be most assured that this tea is clean.
Mountain Passage is from the mid-1980s, and is, therefore, a very old black tea, offering a wonderful chance to taste some history. 
These bricks have aged beautifully. They shine brightest when they are boiled, offering a whole afternoon of enjoyment and wonderful delight. We definitely recommend this brewing method. Of course, Mountain Passage is also wonderful in a sidehandle or brewed gongfu as well. We are selling bricks and broken, loose bags of Mountain Passage. The bags will all be 100 grams, but the bricks will definitely vary. They were originally 500-gram bricks, but like all aged tea, there is always attrition, meaning that they will range between 400 and 500 grams.