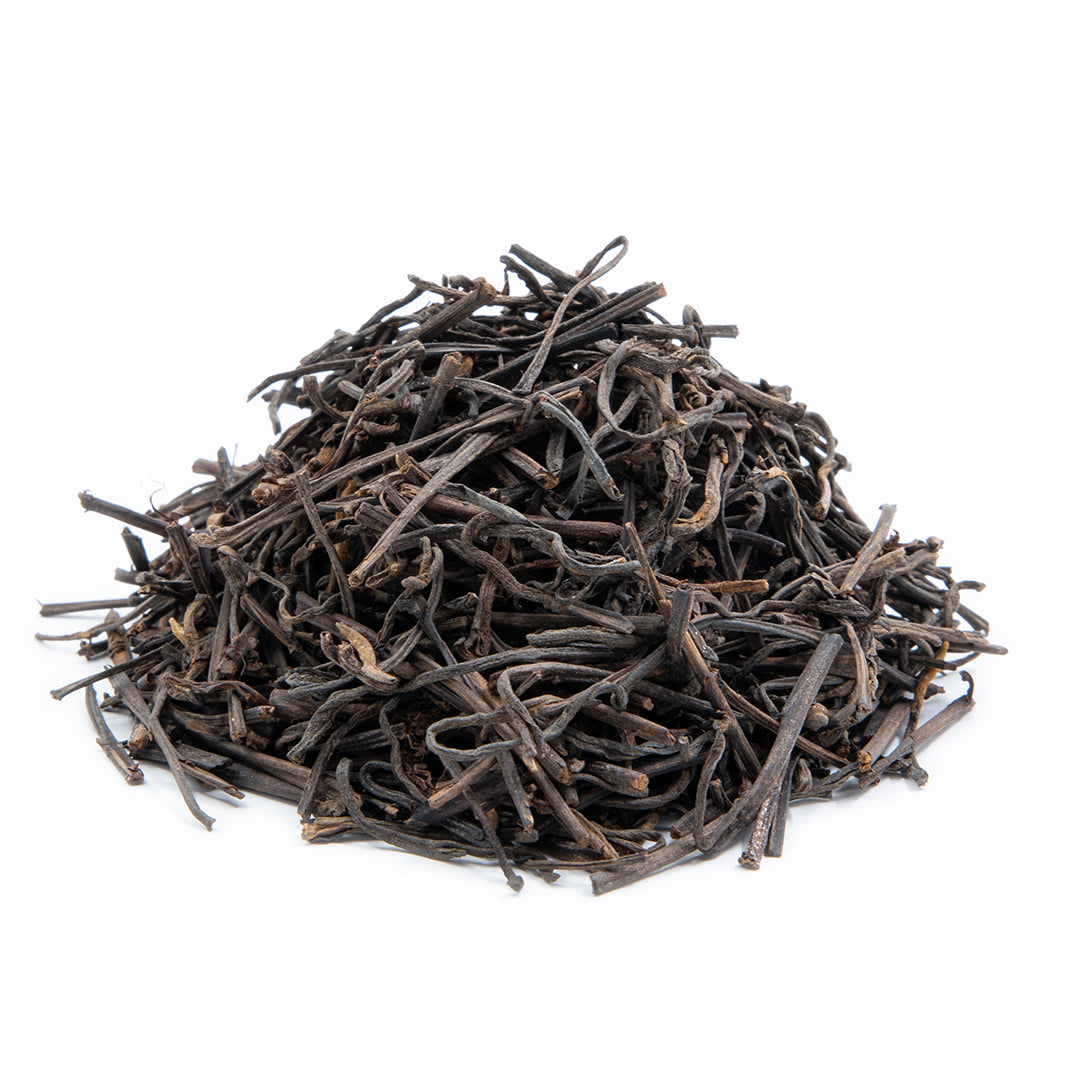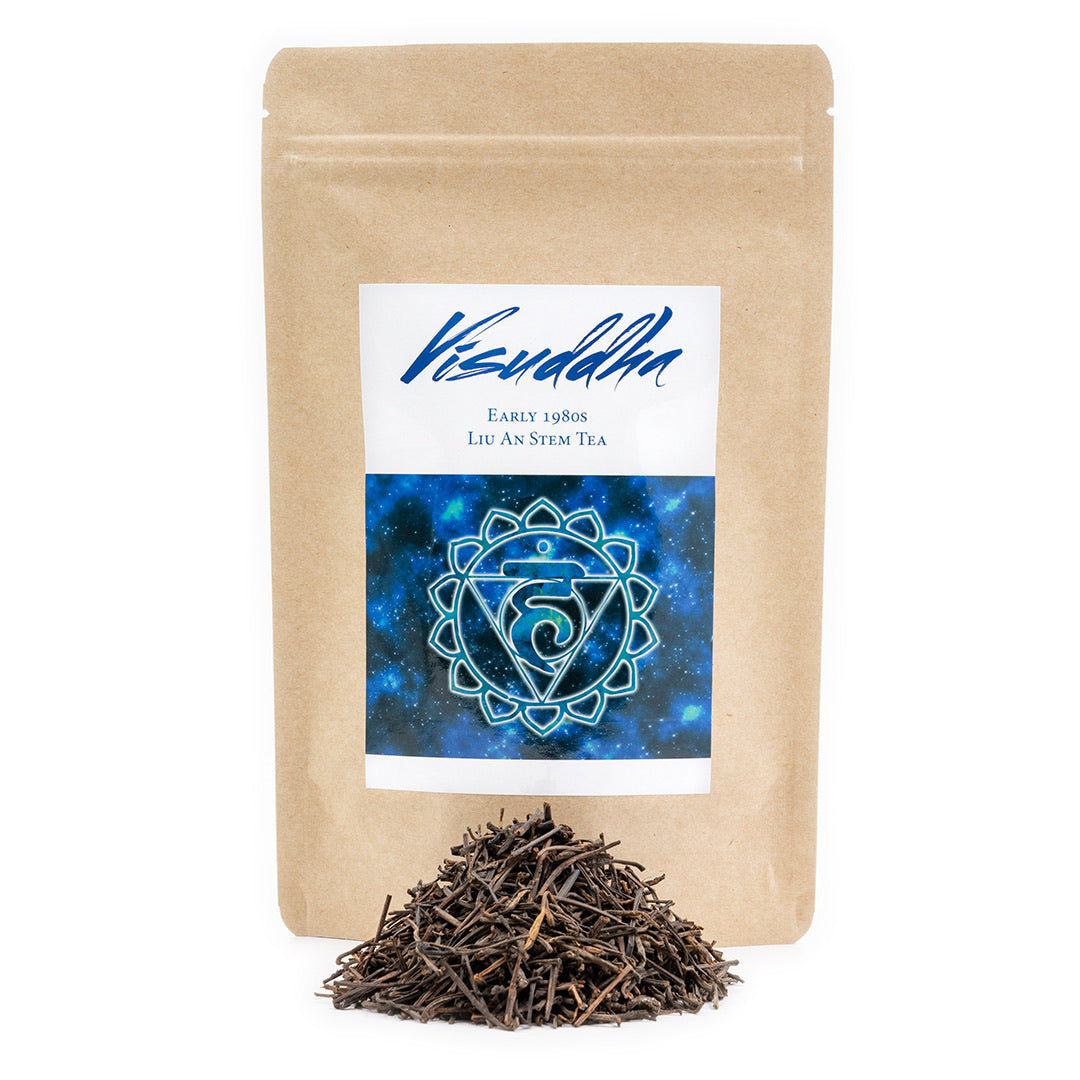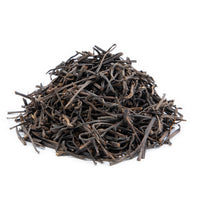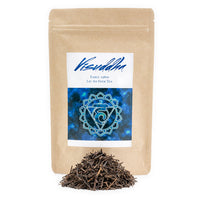 Liu An black tea from Anhui is often been used in Traditional Chinese Medicine, and in particular the stems, which are used to treat a sore throat. And that is why we named this tea "Visuddha," which is the name of the throat chakra. Our Liu An stems are from the early 1980s, so it is very well-aged with a flavor to back it up.
Remember, black tea to us is post-production fermented tea, not what is often called "black tea" in the West, which we call "red tea" in accordance with tradition. To learn more about Liu An tea, see the March 2017 issue.
Visuddha is incredible, with a deep and dark liquor that goes for many, many steepings (extremely patient). The energy is soft, gentle but deep and broad—sweeping and opening. The fragrance and aroma are deep, with the age shining through. The storage is clean and bright.
This tea was created to be boiled, which is where it will shine, but you can also brew it in a sidehandle or gongfu. A gongfu session is particularly rewarding, shining dark for a whole afternoon.
Each bag is 150 grams.