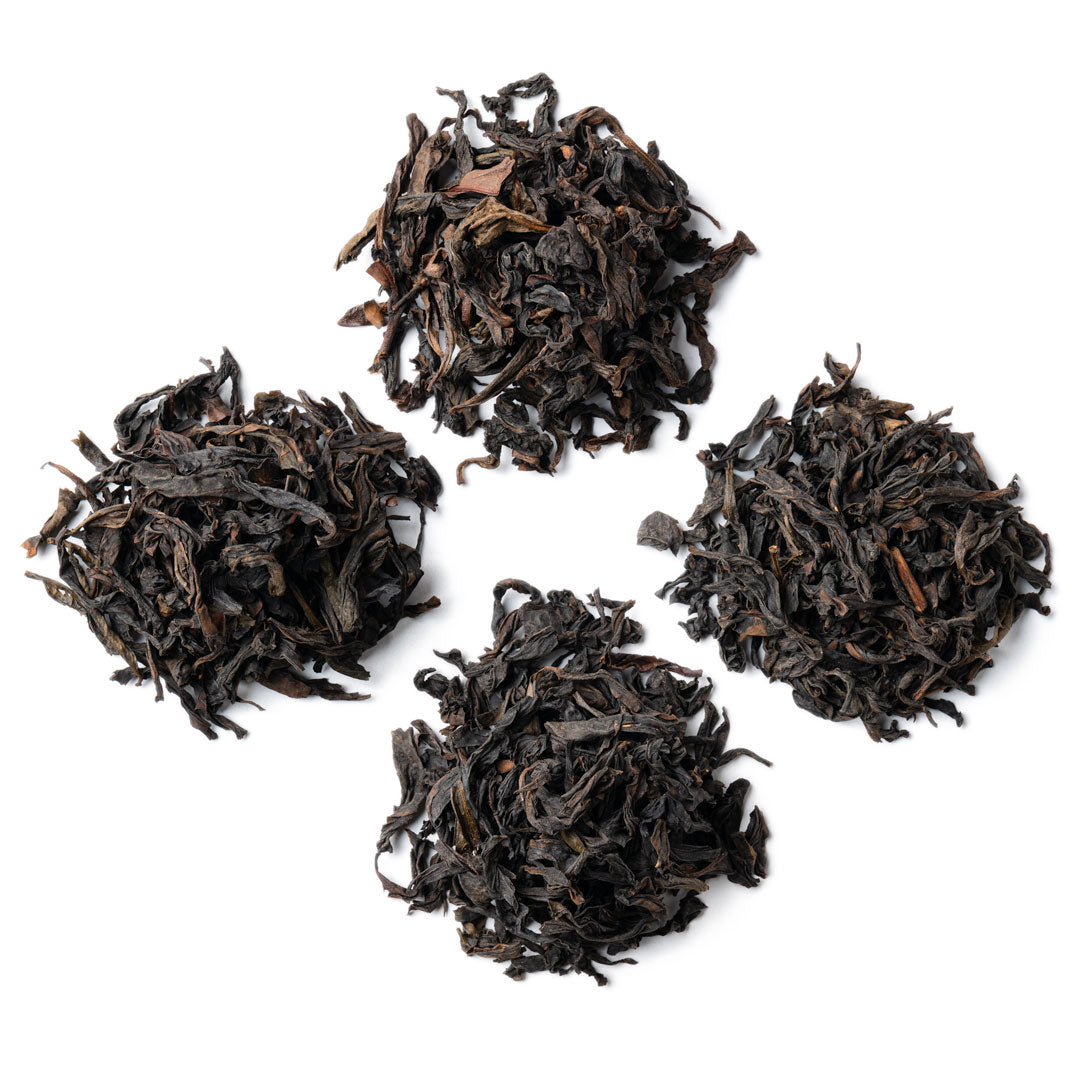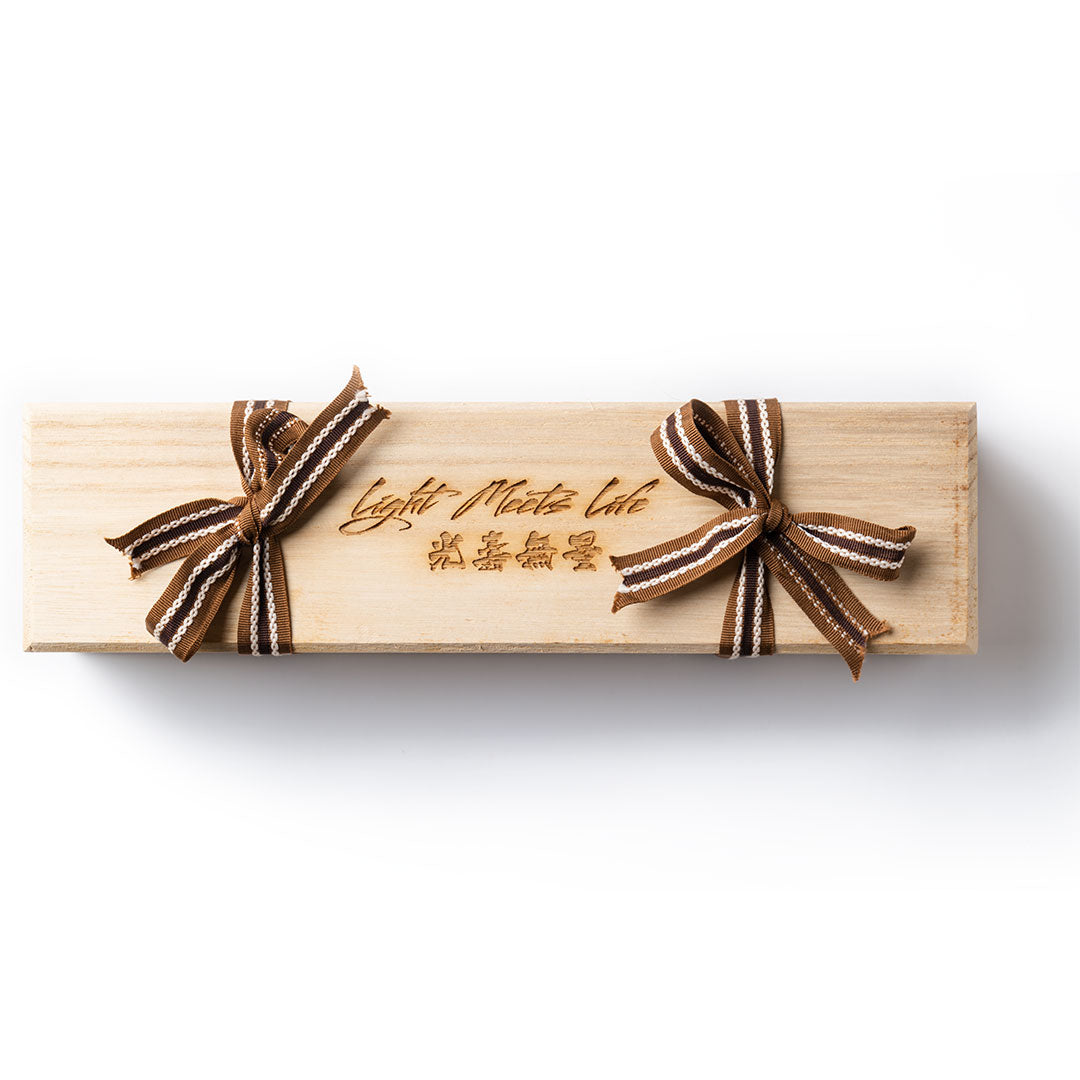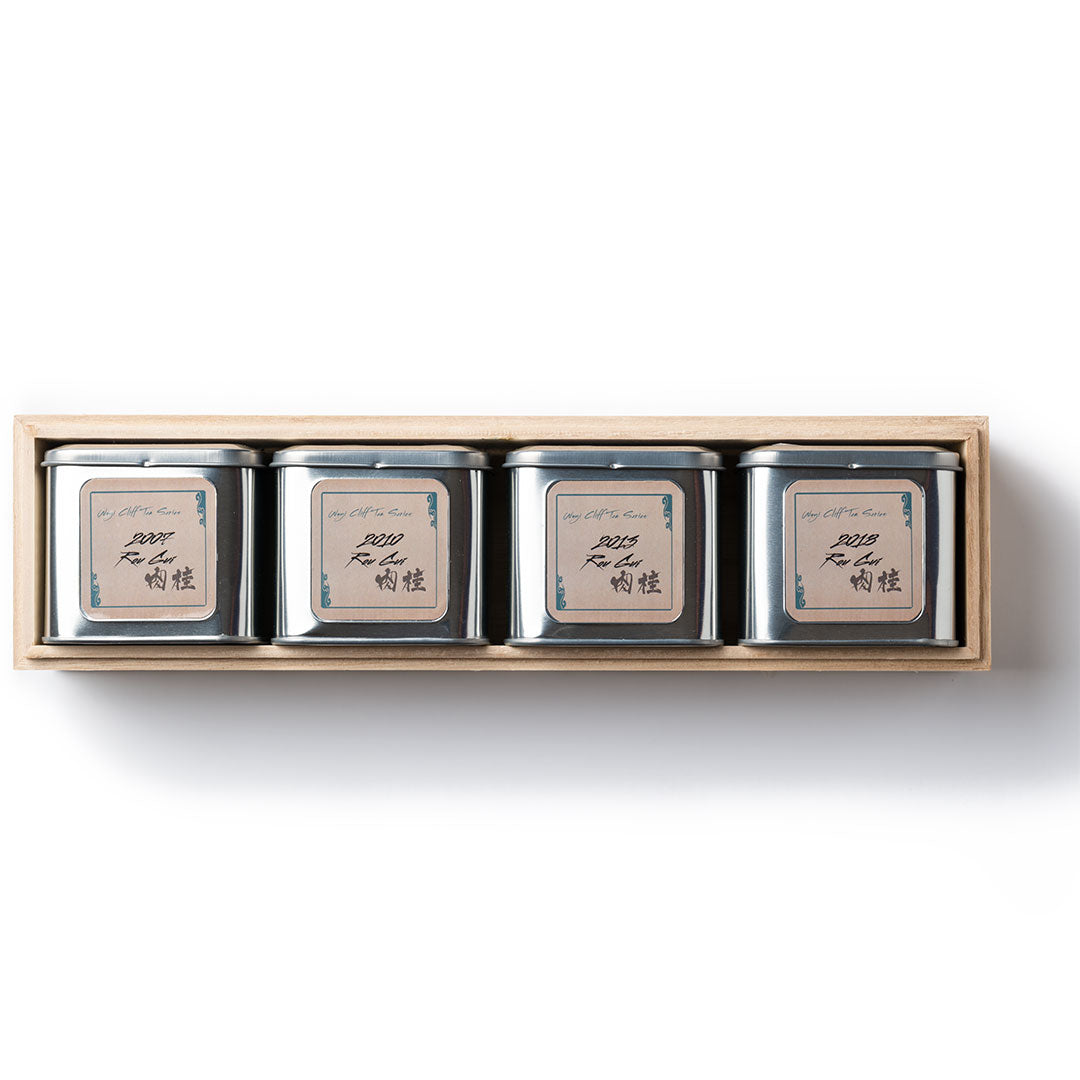 Aged Rou Gui Cliff Tea Set
This is an amazing and very rare opportunity to learn about the aging of Cliff Tea and of oolong in general. In this set, we have 25 grams of the same tea from the same trees, processed by the same family but from four different years: 2007, 2010, 2013 and 2018.
Rou Gui (肉桂) is one of the most famous varietals of Wuyi Cliff Tea. Our Rou Gui comes from old trees in Hui Yuan Grotto (慧苑坑) in the park. Like most varietals of Cliff Tea, Rou Gui began in the Qing Dynasty (1644–1911). The name literally means "cassia," which is an evergreen tree common to Taiwan and China, the bark of which is used to make the spice cinnamon. One of the more common ways of naming Cliff Tea is based on the fragrance of the tea. Rou Gui is one such tea, named after its flavor/aroma, which is said to resemble the cassia plant by some and cinnamon bark by others. Some say its leaves also resemble its namesake.
Through this, you can learn about the magic and charm of aged Cliff Tea, about the changes the seasons have on tea and have some epic teas for those special occasions.
All of these teas have been aged impeccably in great conditions.