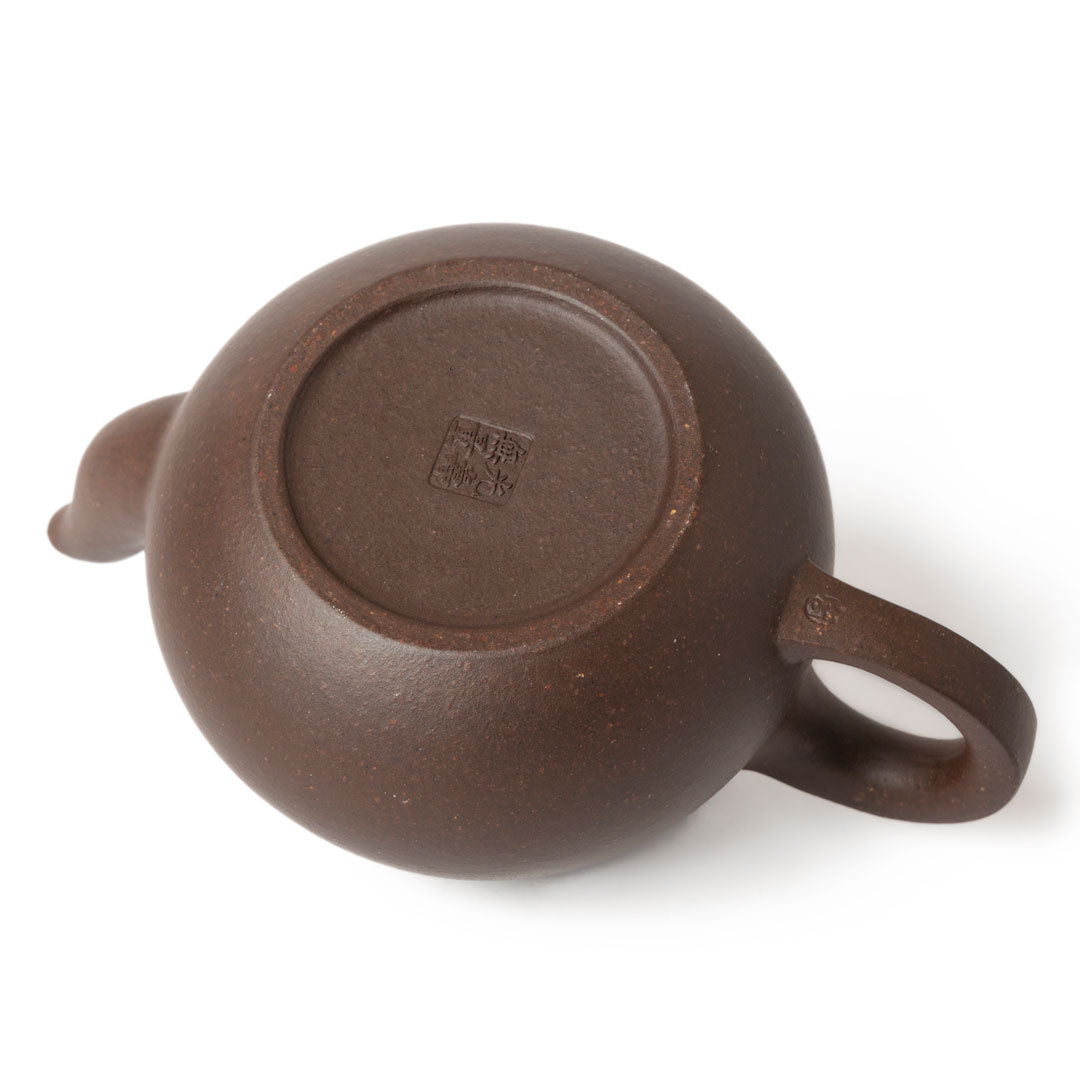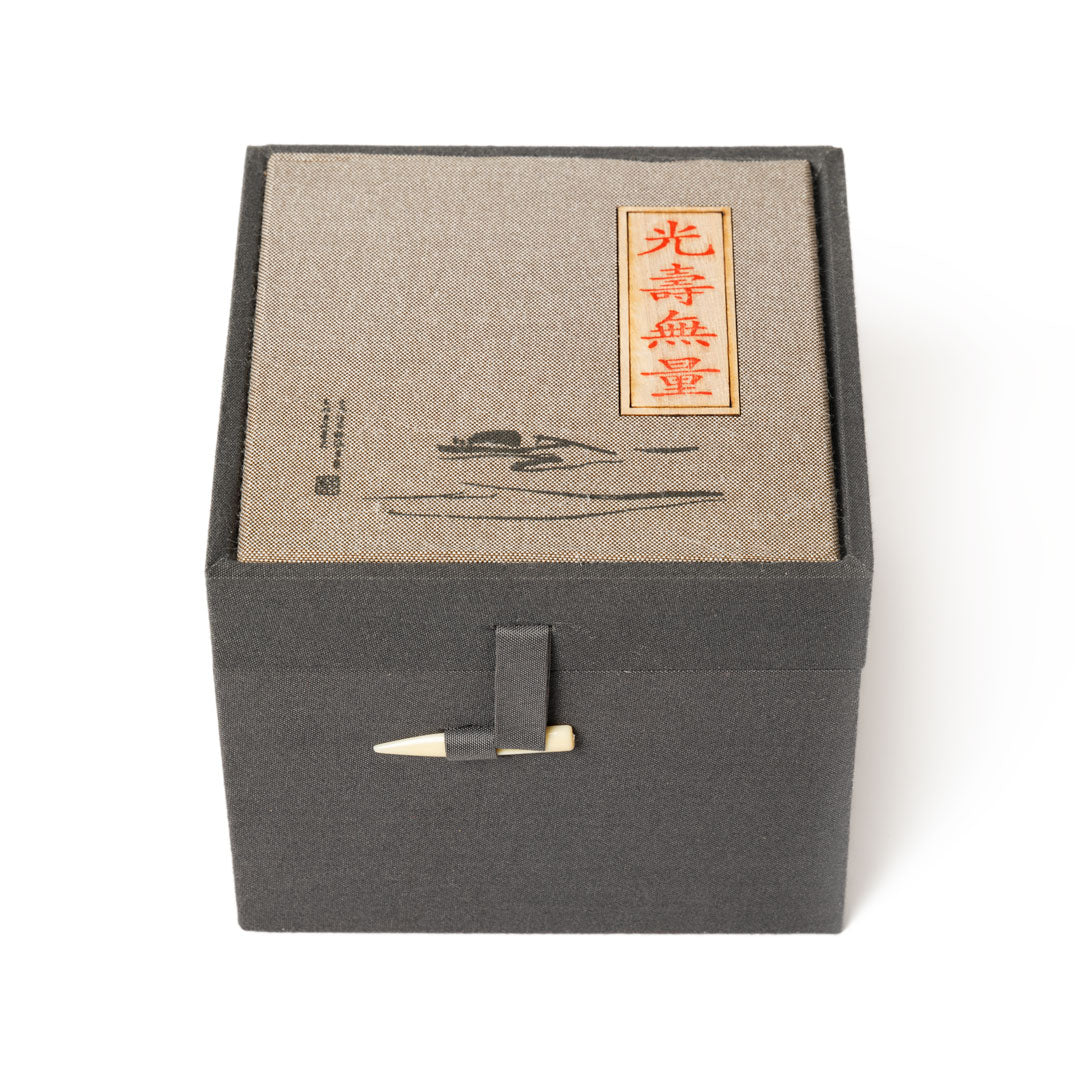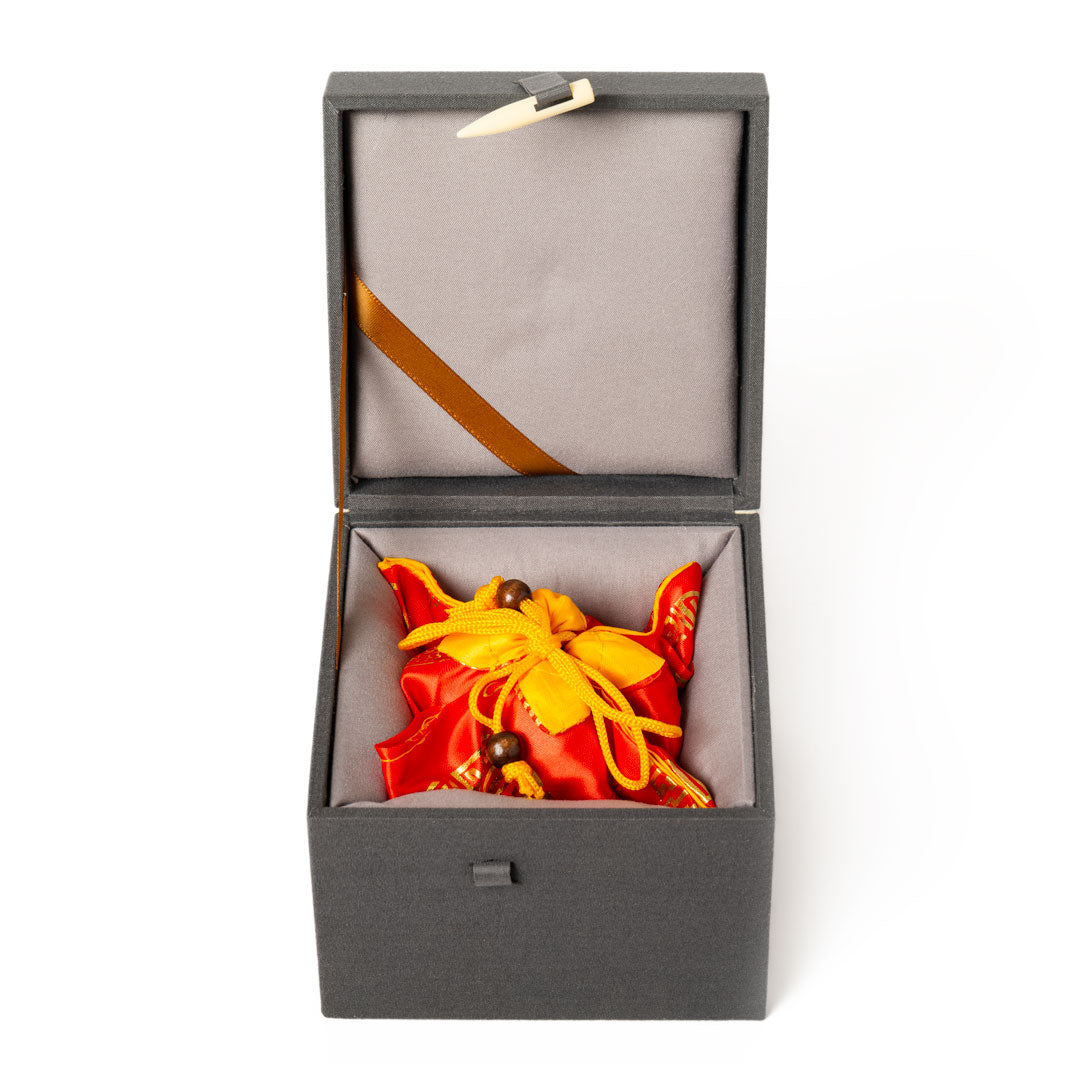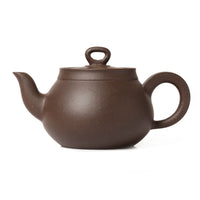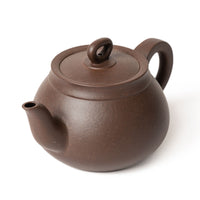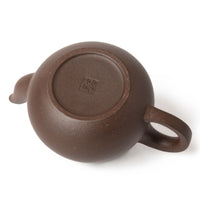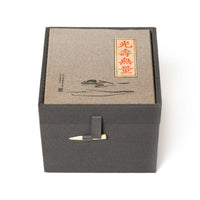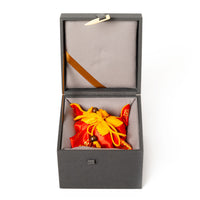 This gorgeous Yixing teapot is made from genuine forty-year-old zisha (purple-sand) clay. They are all handmade by Master Chen Ju Fang of Master Zhou's "Wu Xing Shan Fang" studio (she is his wife). We had "Light Meets Life" stamped on the bottom of these pots.
This is an "Remember the Source (Si Yuan, 思源)" shaped teapot. The name comes from the proverb that when enjoying the water, we remember the source, and often refers to a respect for tradition. It is an important concept in tea. This shape was invented by Gao Haigeng and Li Changhong, who were students of the famous grandmaster Gu Jingzhou, in the 1960s. The hoop button is easy to use and the pour of these pots is amazing. We often use this shape with puerh or liu bao, but it can be used with any tea. We think you will find that if this is one of many pots, you grab it more than others. There is just something about it.
The volume of this teapot is 130ml.