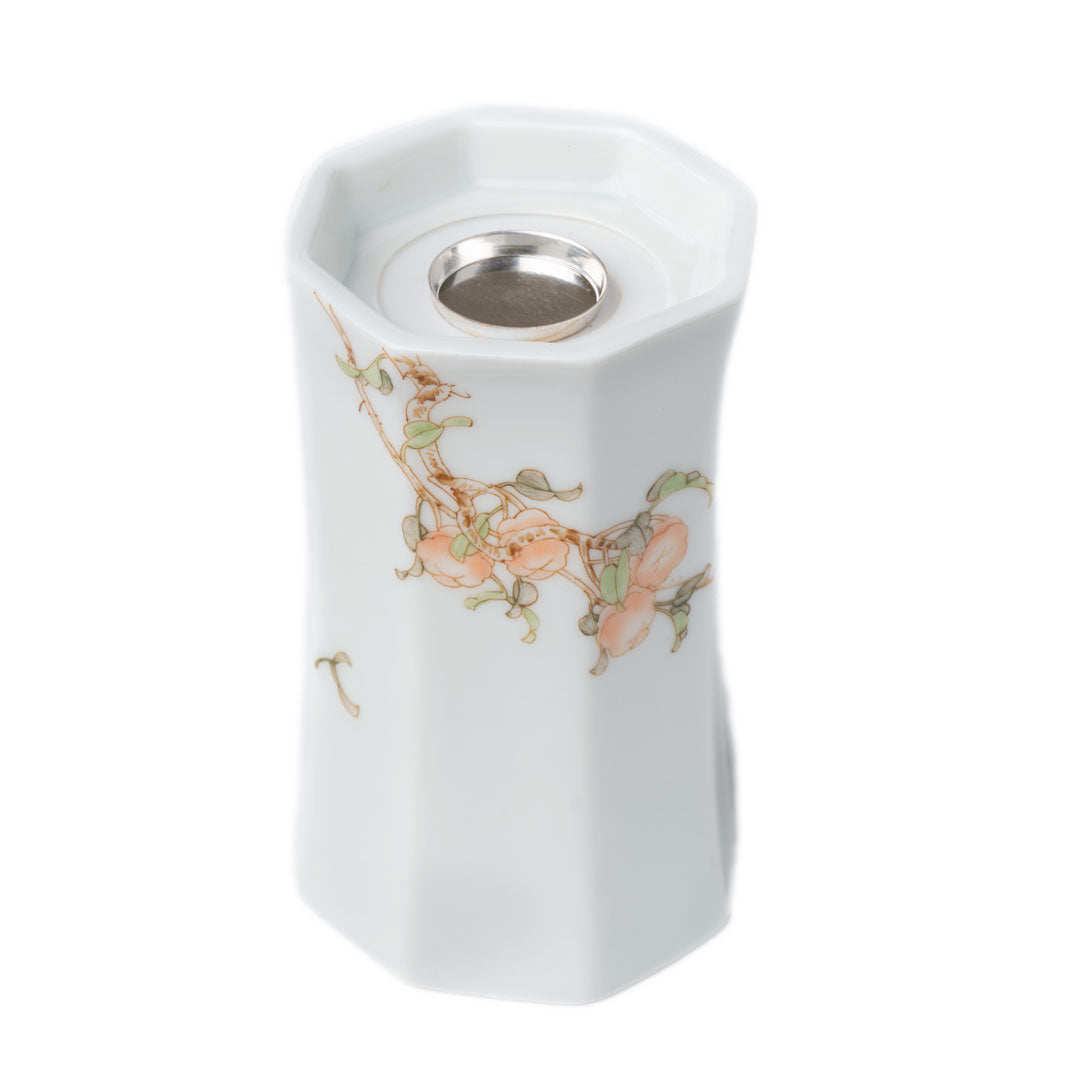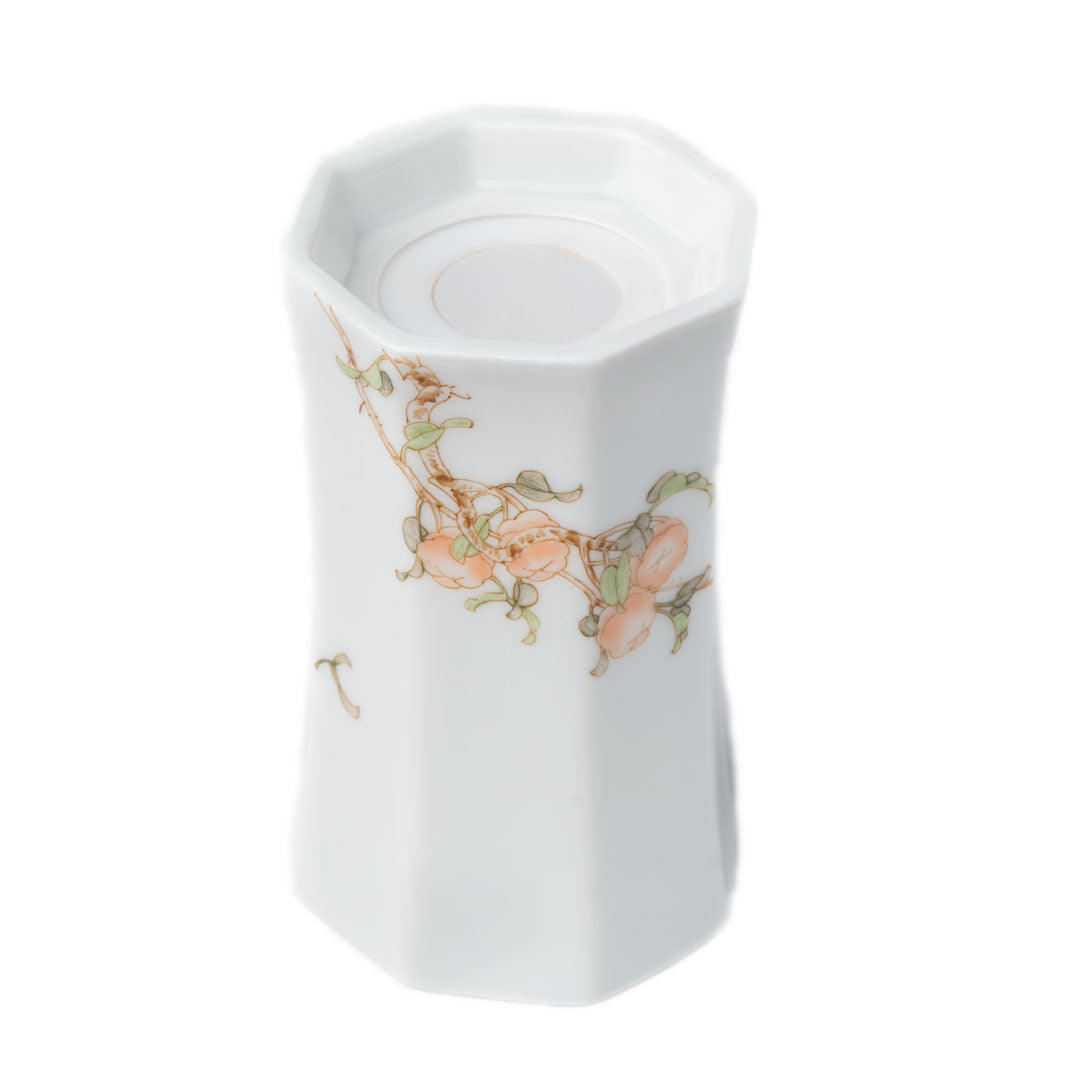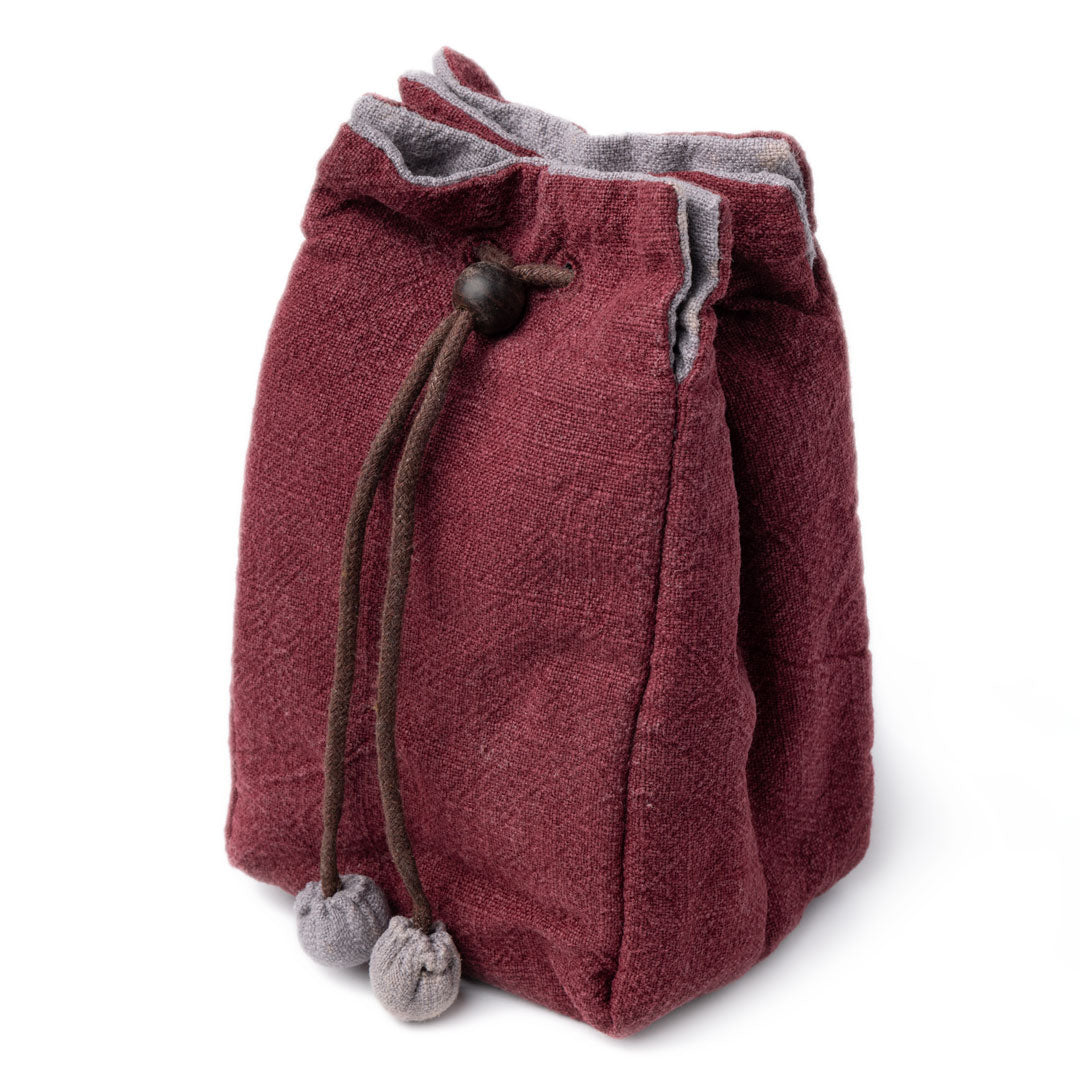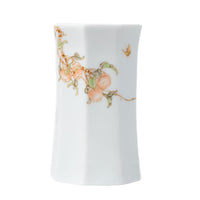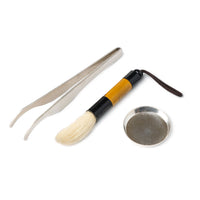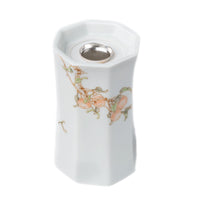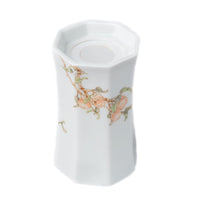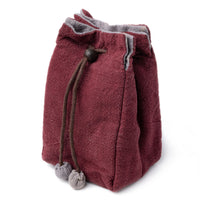 This beautifully designed porcelain burner makes the enjoyment of incense powder or raw aloeswood easy. It is rechargeable and battery powered for convenience and has an easy to use thermal adjustment knob on the bottom which allows us to control temperature quickly and conveniently, roasting the incense precisely. In this way, we can learn the proper roasting temperatures and try different types of incense conveniently to find the ones we like. Different incense starts at different temperatures ideally, but a general place to start is at 100 degrees and then increase by five degrees every fifteen minutes the incense roasts.
The set comes with the handpainted porcelain burner, a charger, a pure silver plate for incense, a small brush for cleaning the burner if incense is accidentally blown out of the plate and tweezers for taking the hot silver plate off and onto the burner. (These could also be used to place pieces of raw aloeswood onto the plate.) It also comes with a beautiful cloth case that has internal pockets for all your incense utensils.
Learn more about how to use this electric burner with our
online course
.