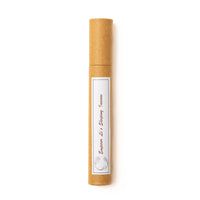 Emperor Li's Sleeping Incense Sticks
This beautifully blended incense was made by Dr. Incense in Singapore. He is one of the best incense makers we have found, with years of experience blending and crafting fine incense often by hand. Emperor Li's Sleeping Incense is a blend favored by emperor Li Yu (李煜, 937-978). It contains pear, rose and aloeswood prepared in the way the ancients did and is perfect for falling asleep at night. It may even bring you good dreams.
Each tube comes with 25 incense sticks.