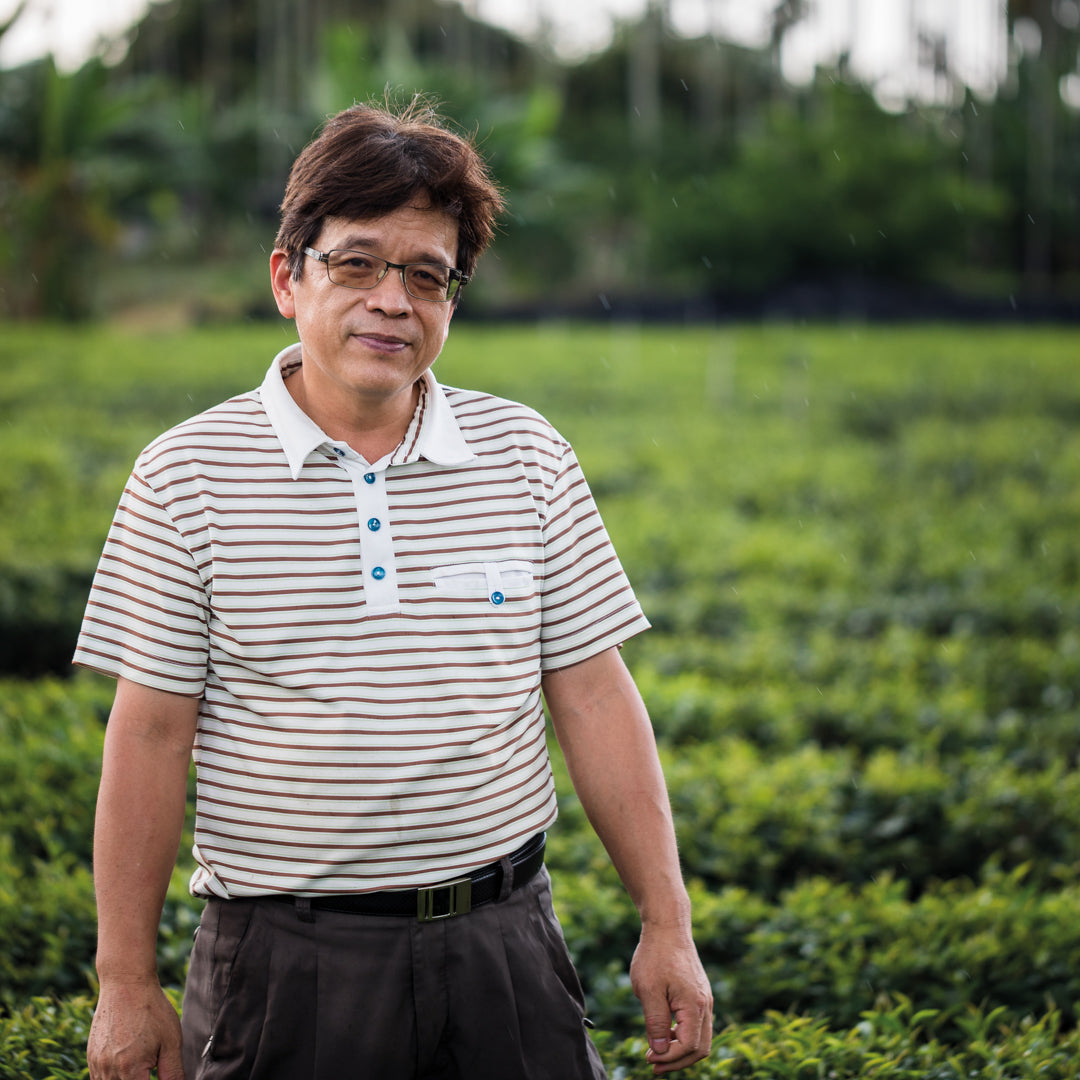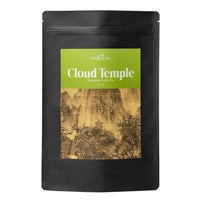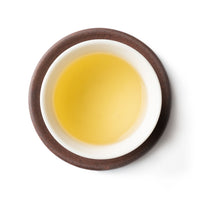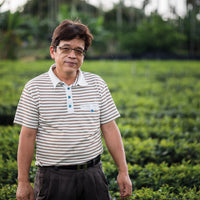 Traditional green tea was made only from buds, which were either plucked, de-enzymed and dried if they have no shaping, or shaped in the de-enzyming for some pan-fired tea. Green tea is meant to be unoxidized, capturing the fresh, Yang energy of the newly-sprouted bud in its nascent form. This results in a delicate, fragrant brew with the bright energy of Nature. Traditionally, the best green teas were also only harvested in the spring, which meant that the bud itself was the tree's fresh shoot at the time when the world was also becoming green. The vibrancy of the Yang bud at the time when the world is Yang was considered to be a delicacy, a medicine for connecting to Nature and the seasons and itself a herald of the change in weather.
Cloud Temple has to be withered, as it is made up of leaf-bud sets. This means that it is not really green tea in the strictest sense. These leaves are the first of spring, and therefore do contain Nature's essential awakening from the winter, as well as the tree's first and strongest buds, but the larger leaves in the set have also matured a bit and moved more to Yin. Since the larger leaves are full of moisture, they have to be withered as they are too brittle to work with. This light oxidation means that this tea is semi-oxidized and therefore has one foot in green tea and one in oolong. It is also rolled, which is not a step in traditional green tea production. The rolling breaks the cells down and brings the juices to the surface. This means that Cloud Temple will be far less delicate than an ordinary green tea, with a more robust, deeper liquor that has more breadth and a greater balance of Yin and Yang. However, on the scale of all teas in general, Cloud Temple is still very soft and delicate—even though it is a bolder green tea. There is a lot to be said for this balance. It creates a pleasant drink and is great for the body as well.
Cloud Temple is a very powerful tea, but it is also very simple, especially if you brew it leaves in a bowl. Just a few leaves of this magical tea in a bowl are enough to wash the spirit clean and bring a sense of spring into your life, rising up like a breeze from under your arms. There is nothing flashy or extravagant about it. It boldly offers bitterness, sweetness and astringency, like Nature and life. There is a magic in passing the seasons with such a tea.