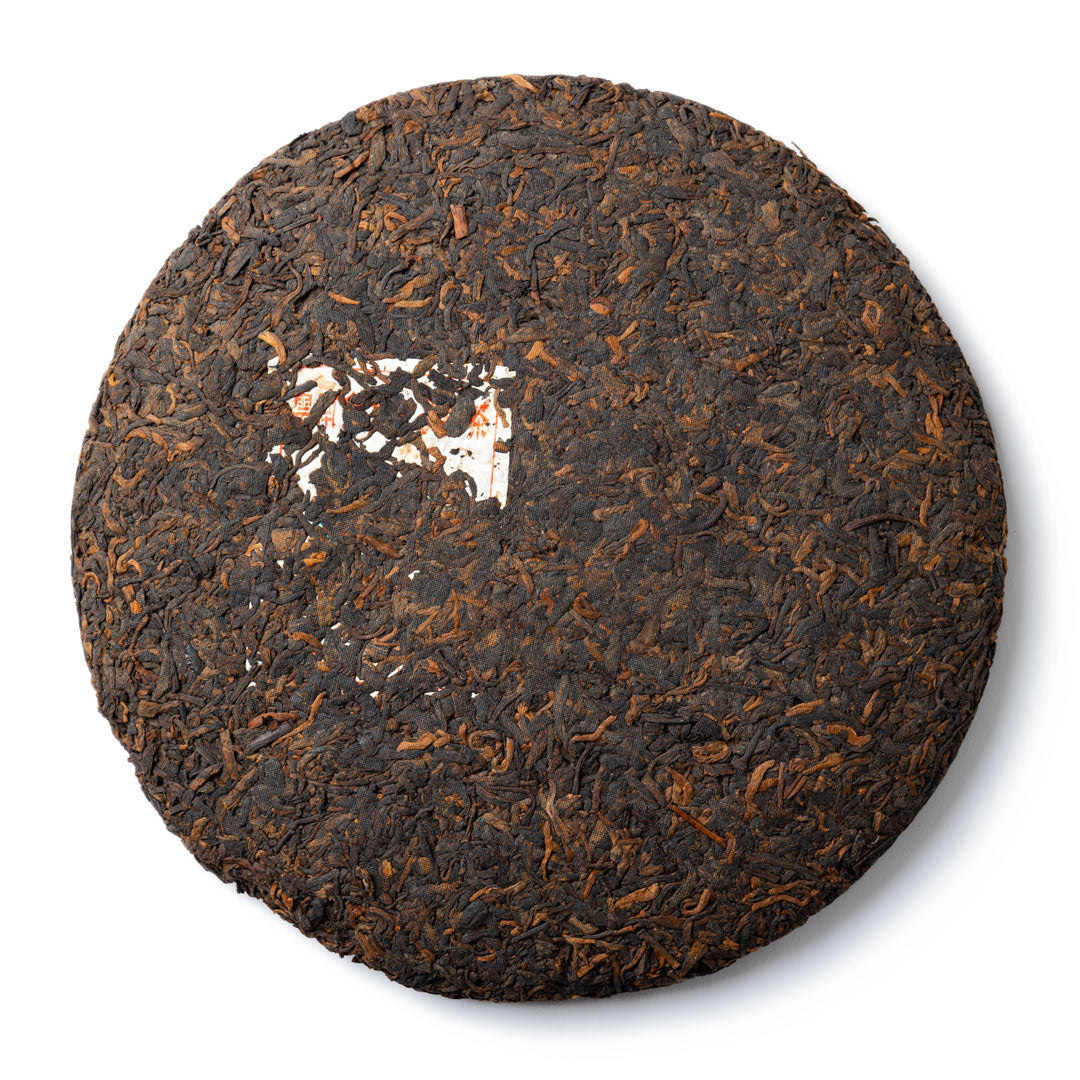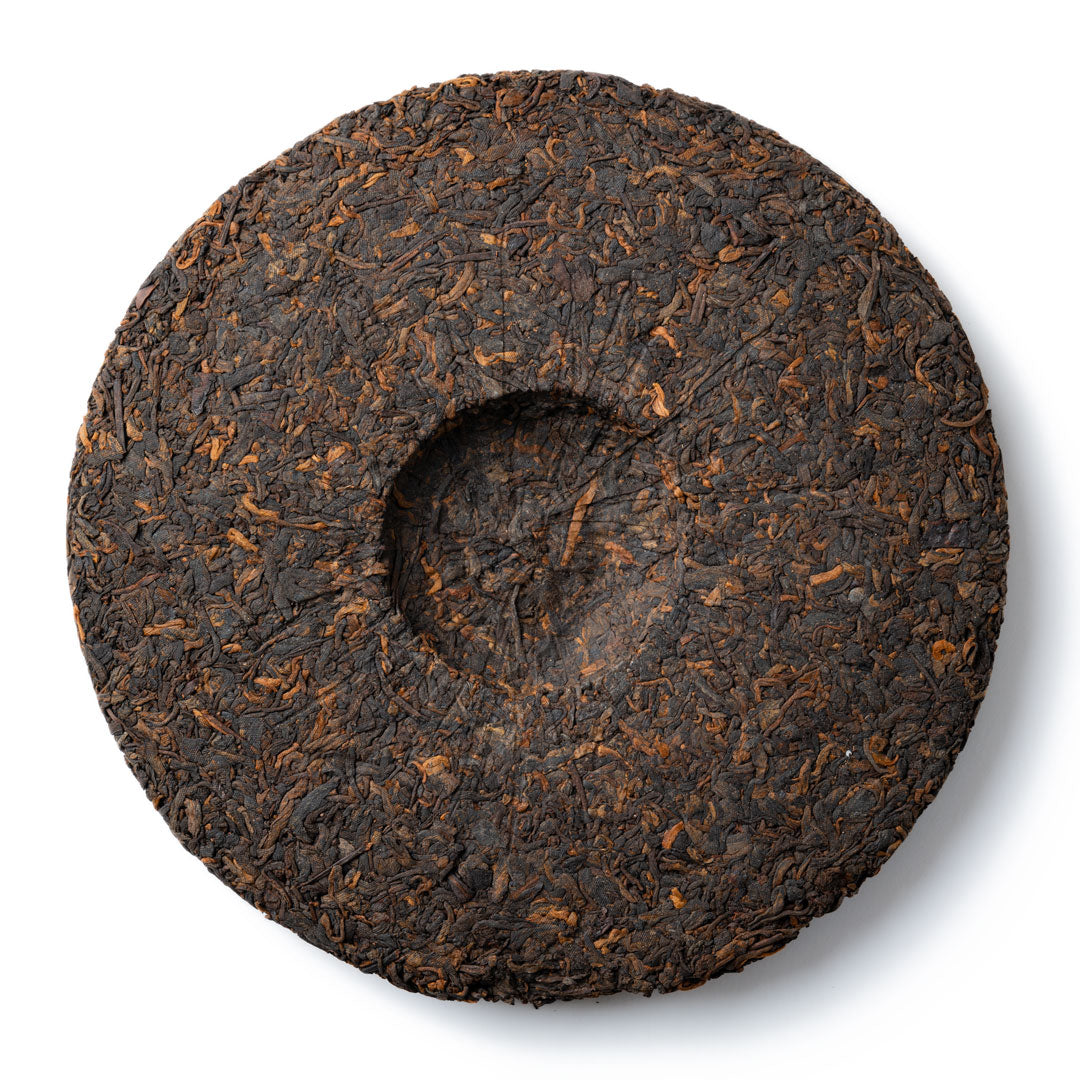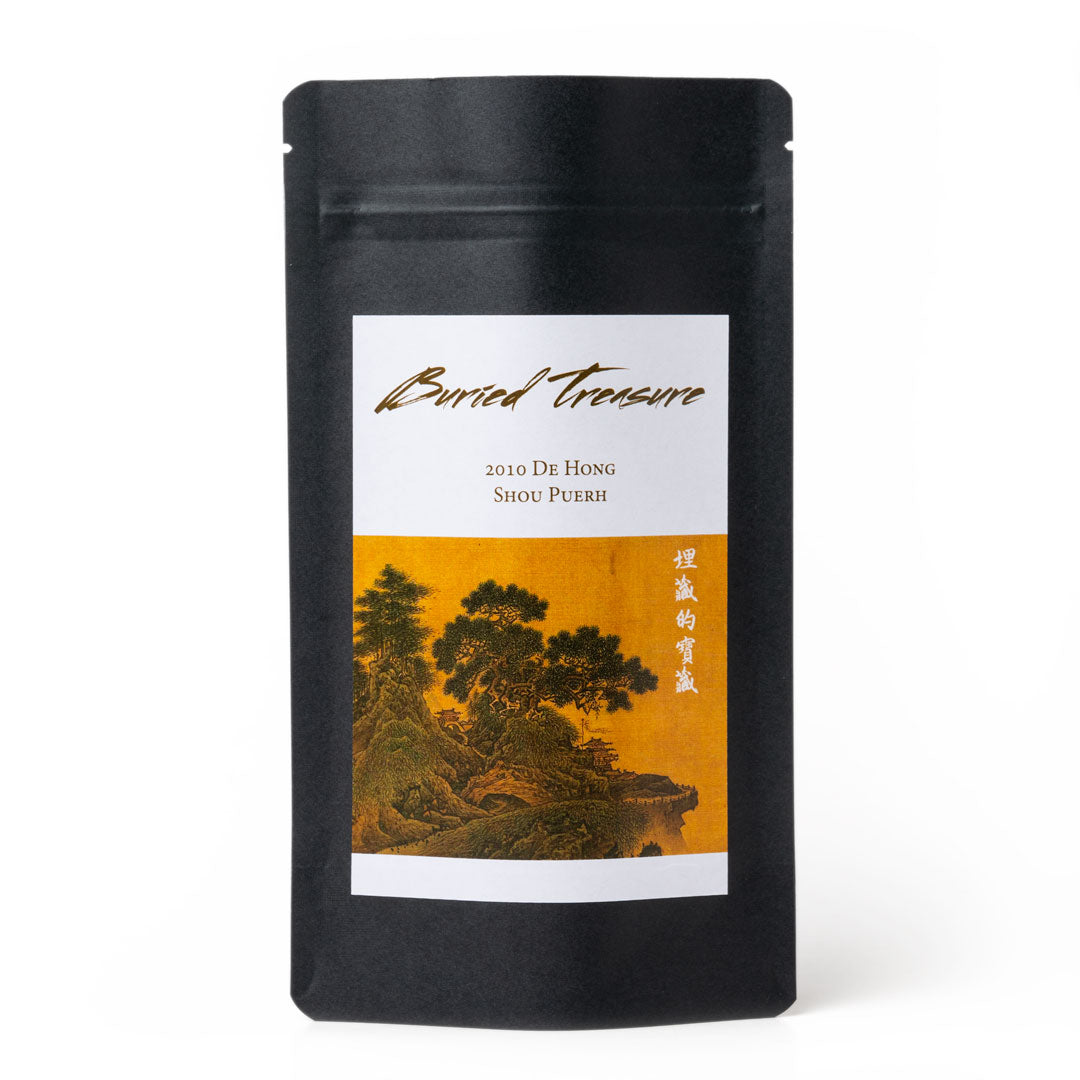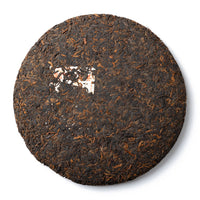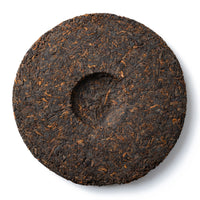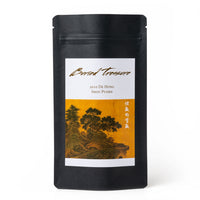 This beautiful 2010 shou cake is one of the best modern shou cakes we have come across. It is very unique. It comes from the remote western region of Yunnan called De Hong. This factory called "De Feng" also produces black tea (heicha not red tea) and utilizes those techniques in their artificial fermentation of puerh as well. Using good material from old trees, they pile the tea more akin to a black tea from Guangxi. The cake says "Yunnan Golden Bud Qizi Bing Tea."
This tea has lived in Hong Kong since then, where it was dry-stored several floors up from street level. The good material, unique processing and very clean storage all lend this cake a powerful charm.
The liquor is thick and rich, uncurling in many complex flavors. The energy is deep and grounding, with a very dense frequency. This is an excellent cake for enjoying or aging a bit more.