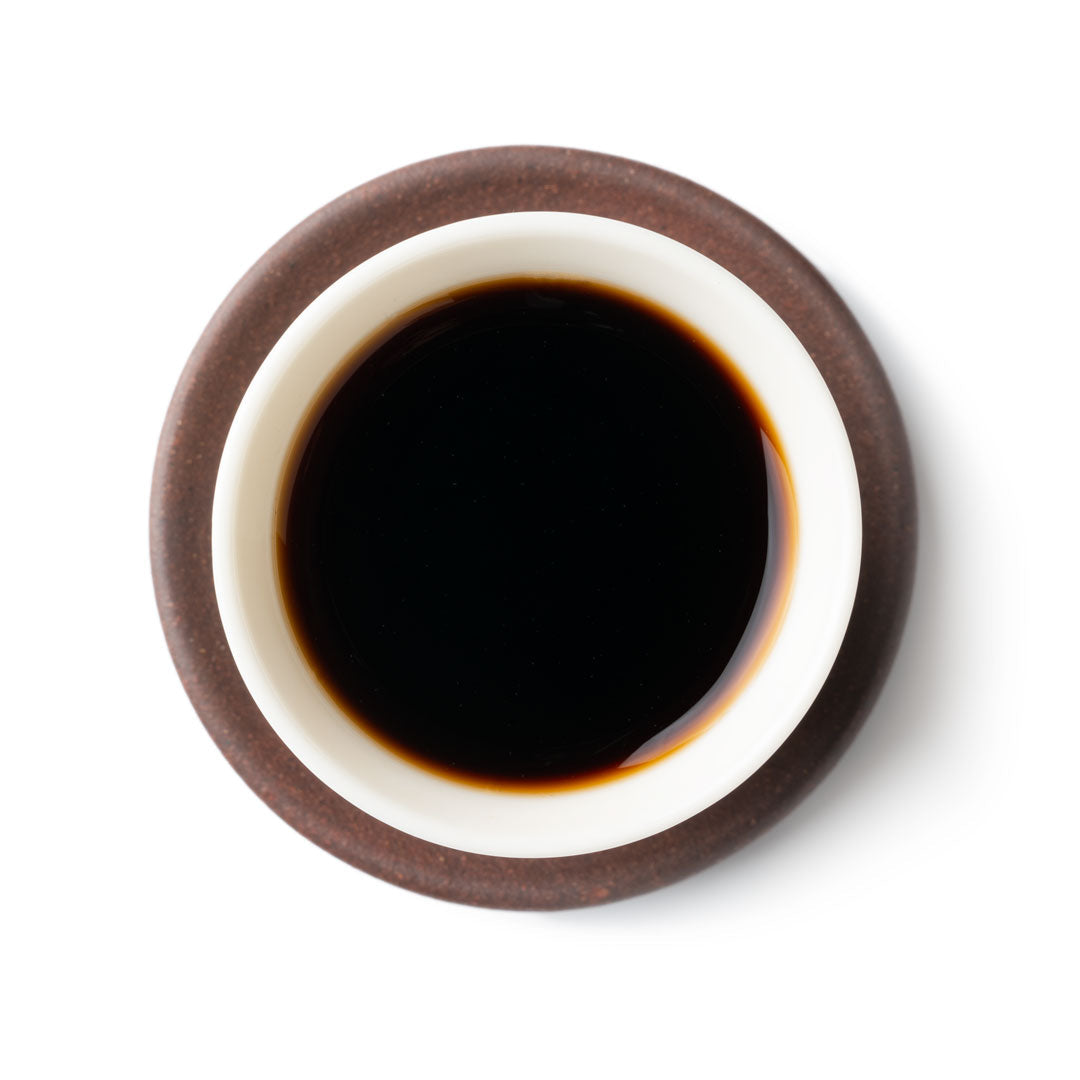 Cosmos is a purple shou puerh made exclusively from cha tou tea balls! We aren't sure how many such teas exist in the world, but it isn't many. Purple-bud tea is a mutation caused by the pigment anthocyanin in the leaf, which is the same pigment that lends grapes and maple leaves their color. Typically, this pigment arises to protect the plant from high levels of UV, but it can also be passed on genetically. Most wild purple-bud tea in Yunnan is processed into red tea or sheng puerh. It is very rare to use it to make a shou tea, and frankly we weren't sure how it was going to turn out. As you will taste, we think it was very successful. 
Our two self-produced shou puerh teas for this year are really one and the same, yet magically different. They are both very rare and experimental shou teas. The maocha was piled more deeply and longer than we typically do with our shou teas due to the nature of the leaf. With deeper piles, the heat and moisture will create balls of tea leaves at the bottom of the pile called "cha tou." These balls were traditionally discarded, drunk by factory workers or used to inoculate future batches of shou tea with the same microbes. But they are magical of themselves. Mandala is the leaf and bud of cosmos.
The reason most purple tea in Yunnan is processed as dian hong is that it is naturally sweet. This has worked out extraordinarily well for this shou tea. It is rich, creamy, thick with a very sweet aftertaste. The wild trees bring a depth and energy to this tea that makes it a very well-rounded shou. 
Cha tou are especially sweet and patient. These balls are so tightly wrapped up that even after boiling they rarely open up all the way. You can brew them in a teapot but boiling really brings out the best Cosmos has to offer. We also recommend blending this tea with Mandala, especially if you want to boil these two teas. When boiled together they produce a powerful and deep tea experience. If you get both teas, you will then have three teas for the cost of two, each one and the blend—not to mention the fun and learning the blending process offers!
Each brick is approximately 240 grams.