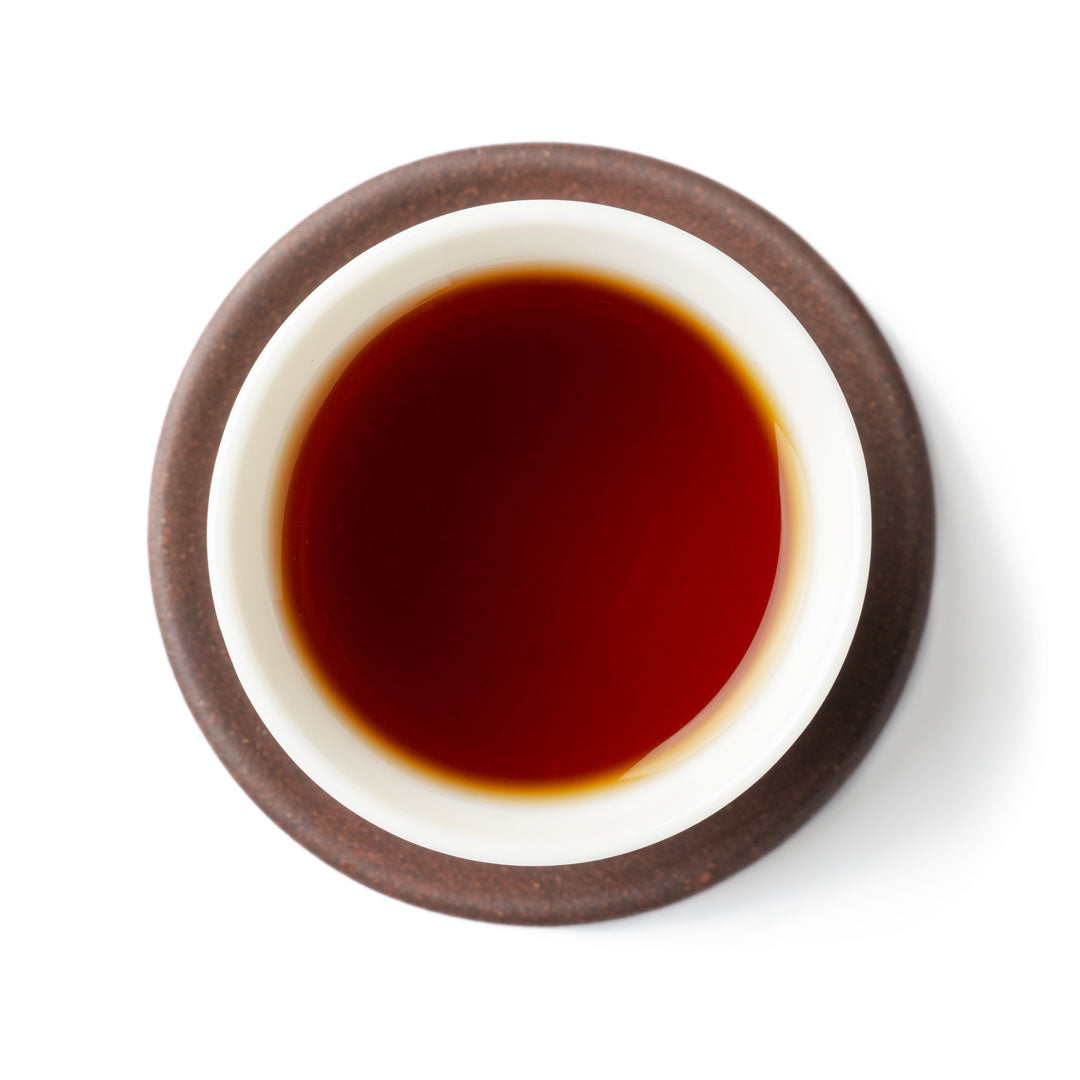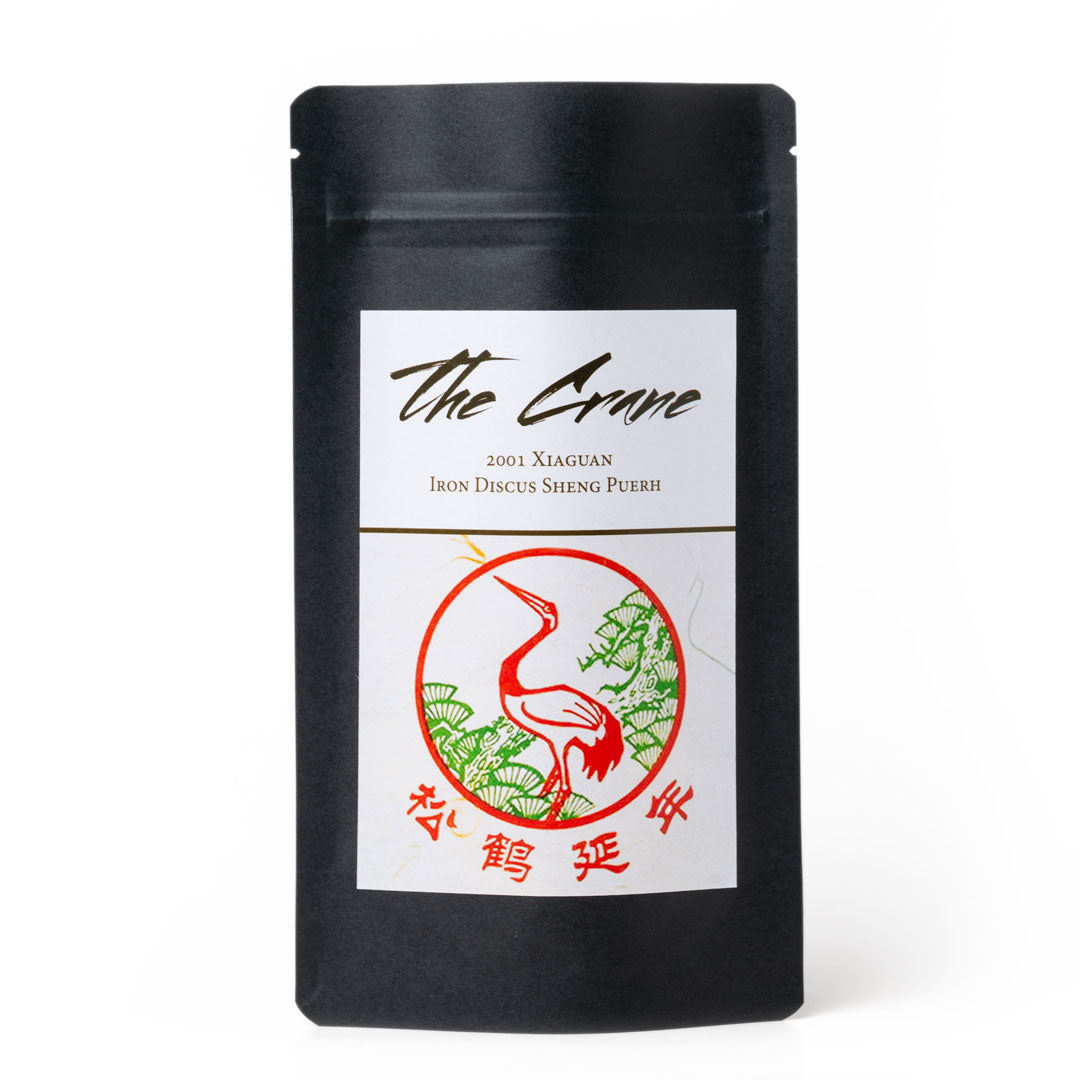 The Crane is a Xiaguan cake from 2001. It is compressed into an "iron discus" with heavy compression. The tight compression and the fact that the tea was kept in Taiwan from birth until now on the fourth floor of a storage warehouse means that the storage is considered "dry." Tight compression slows down fermentation.
"Wet storage" is the modern way of discussing traditional storage, or what was just "puerh storage" back in the day. All tea was wet-stored, in other words. Wet storage simply means that it was stored in a place or area with more humidity. But that is relative, so you have to wonder more humidity than where…
This cake is bold and strong, with uplifting Qi.